Donald M. Black, Sr.
Barbara Bloom
Stuart Bogom
Doris L. Clinkscale
Julie Cox
Kate and Thomas Deahl
Fred Dedrick
George C. Draper
Bob Elfant
Fran Emery
Ann and Bill Ewing
David Fellner
Robert Fluhr
Dorothy Guy
Jean Harland
The Hartsfields
Yvonne Haskins
Pat Henning
Lucy Hill
The Johnson Sisters
Andre Johnson
Esther Kahn
Maurice Kilson
Kimbleton and Miller
Andy Lamas
Martha Kent Martin
The Moraks
Robert N.C. Nix II
John and Mary Nolan
Jim Peterson
Debby Pollak
Shirley Ransome
Daisy Reddick
Harold Rush
Steve Stroiman
Tim Styer
Yvonne Thompson-Friend
Mabel Williams
Dr. William Winston
Dan Winterstein
Robert Fluhr
Robert Fluhr has dedicated his life to education in the arts. He was an art teacher in the public schools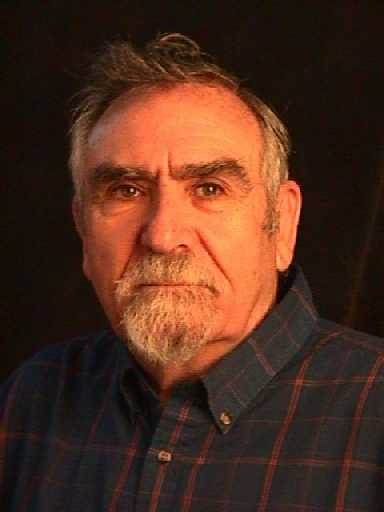 of Philadelphia for thirty years. And for twenty-five years, he was the head of the art department for the Lighthouse Art and Music Camp. He has also been the art director for Eagle Springs, a recreational camp for mentally retarded adults in Pine Grove, PA.
Robert has contributed to Mt. Airy in many ways. He has served for decades on the board of directors of the Allens Lane Art Center. Since the 1970s he also has served as the director of the Allens Lane Gallery, which, in its five annual exhibitions, has shown works from new and established artists. Robert's support has meant a great deal to many of the most important artists in the region.
Among his many volunteer activities, Robert's work as director of Vision Thru Art especially caught the eye of the person who nominated him as a Good Neighbor. Vision Thru Art serves adults who are blind and visually impaired. Robert teaches them sculpture and arranges exhibitions of their work. The students in this program come from a diverse range of socio-economic, religious, and ethnic backgrounds. The work of these students is, according to one close observer, "often truly breathtaking." In his capacity as a member of the National Exhibit for Blind Artists (NEBA), Robert "takes his West Mt. Airy Story and the community's values across our region and our nation."